Sally's second book, Ramsgate Calling, is available now!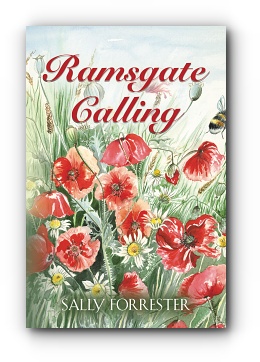 Description: After taking the Last Train to Margate over a year ago and working with the enigmatic Madam Popoff in her vintage emporium, Poppy's adventures continue in this second book, Ramsgate Calling. Having grown in confidence she helps to establish another delightful vintage shop in the neighbouring seaside town of Ramsgate.

Working with Madam has taught Poppy the importance of her hands. She has learned to feel her way through life, discern stories and ownership just by touching the things that cross Madam's threshold. Poppy continues to grow and learn the important part that emotions play in health and true healing. She continues to explore the Bach flower essences and how helpful they can be for those seeking solace, health and wellness. Above all Poppy has come to realize that there's a silver thread connecting people, places, events and time.

A series of short stories explore some of Ramsgate's history, the ups and downs of life, and the nature of true healing. The stories cover such topics as the evils of opium addiction, convict ships leaving for Australia, Vincent Van Gough's brief sojourn in Ramsgate, and the wartime tunnels dug out to protect this vulnerable coastal town.

This book is about the passage of time and a lovely little seaside resort but it could be any town, anywhere in the world. It's about life and the ups-and-downs we all experience. Stories explore sorrow and joy, hardship and loss. There are people who leave behind a legacy of kindness, sacrifice and courage. Other people suffer from the repercussions that overindulgence and selfishness bring. The forces of light and darkness are explored along with the notion that perhaps Madam Popoff is a Master from beyond this world!
Sally's first book: Last Train to Margate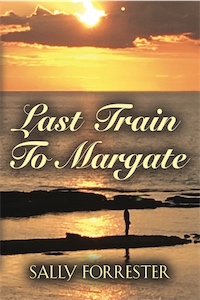 You can buy Sally's first book, Last Train to Margate, at BookLocker or Amazon (USA & UK). It is available as an eBook from Amazon and also from your local bookstore. You can read/download two sample chapters here.
About Sally
Sally grew up in the seaside town of Margate and although she currently lives in the USA she is always drawn back to her roots. She graduated from teacher training college and has worked as a teacher, artist and over the past 19 years as a health and wellness coach.
Upcoming Events
No book signing events are currently planned.